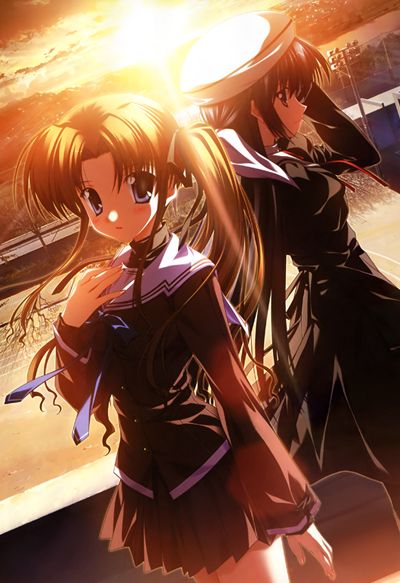 EF - A TALE OF MELODIES


studio : SHAFT
director : Shin Onuma
serial run : October 7, 2008 - December 23, 2008
total episodes : 12
score : ****1/2


a tale of melodies, like its sister series is a complex series of anime that center around a number of tragic characters and their desire to reach for the dream they had or been hoping for. as noted at the end of the final episode, the series is a story of will and those who had the desire to make a change for themselves and those around them.
the story on a first glimpse can be quite difficult to follow especially for casual audience given its thick psychological taste and avant garde / graphical cinematography [ in similar concept with sayonara zetsubou sensei ]. however, once you get a hang of the plot and understanding on the theme and arguments raised then i believe the series will probably be among the most engaging you have ever came to see.
overall the characters [ the females most notably ] are built in a fashion that they are easy for us audience to sympathize to, as in the case of chihiro and miyako of the first series, the greatest impact however came from the character yuko amamiya whose very existence in turn affected and influence many in the series. her arc is the most heartwarming and tearjerking of the two series and her sightful ascension at the end of her last christmas simply put tears to my eyes.
honestly i won't compare between the two series as both had their own strength and weaknesses, but as a franchise the two completes each other out and stands as one of the best drama to ever be produced in 2008.